Belgrade: tens of thousands of demonstrators against the government in Belgrade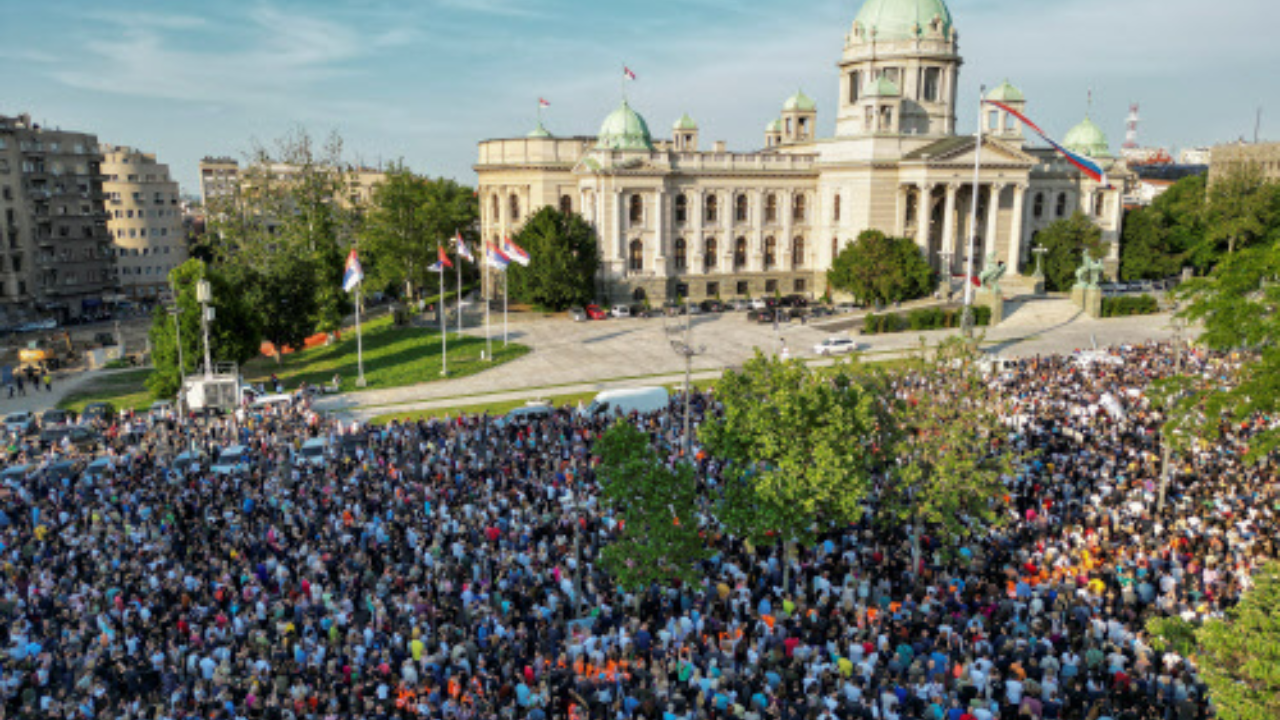 BELGRADE: Tens of thousands gathered on Saturday for the fifth anti-government protest this month in Serbiathe capital
Belgrade
after two consecutive shootings that killed 18 people, half of whom were children.
'Serbia against violence' protests have become one of the largest rallies since widespread protests triggered the downfall of the strongman
Slobodan Milosevic
more than two decades ago.
The protests followed mass shootings in early May that left 18 dead and several injured. Nine of the dead were students at a primary school in Belgrade who were shot dead by a 13-year-old student.
The protests have tapped into simmering anger against the ruling party over what protesters say is a culture of violence stoked by the government and the media they control.
"I'm here for all of us, especially my children, so they don't need to protest, but work and live in their country as they should," said the 33-year-old mathematician. Bojana Popovic told AFP at the rally.
This week's protest, organized by several pro-European opposition parties, was originally scheduled for Friday but was moved as a precaution after far-right groups announced they would show up.
Protesters are also calling on the government to revoke the broadcasting licenses of TV channels promoting violent content and ban pro-government newspapers that stoke tensions by targeting political dissidents.
They also demand the resignation of the Minister of the Interior and the head of the intelligence service.
The rallies were initially quiet, but turned into a full-fledged anti-government protest after their demands were met with fierce rebuttals from the president and his allies, who mocked the rallies and hurled insults at the attendees.
Critics have for years accused the Serbian president Alexander Vucic to rely increasingly on autocratic measures to keep the opposition in disarray and the media and state institutions under its control.
Vucic dismissed the protests as a "political" stunt and peddled conspiracy theories about foreign powers allegedly orchestrating the rallies.
The 53-year-old populist leader also rejected part of the opposition's demand for a transitional government before new elections, saying it wouldn't happen "as long as I live".