Fire in a South Korean city fanned by strong winds, 300 residents evacuate their homes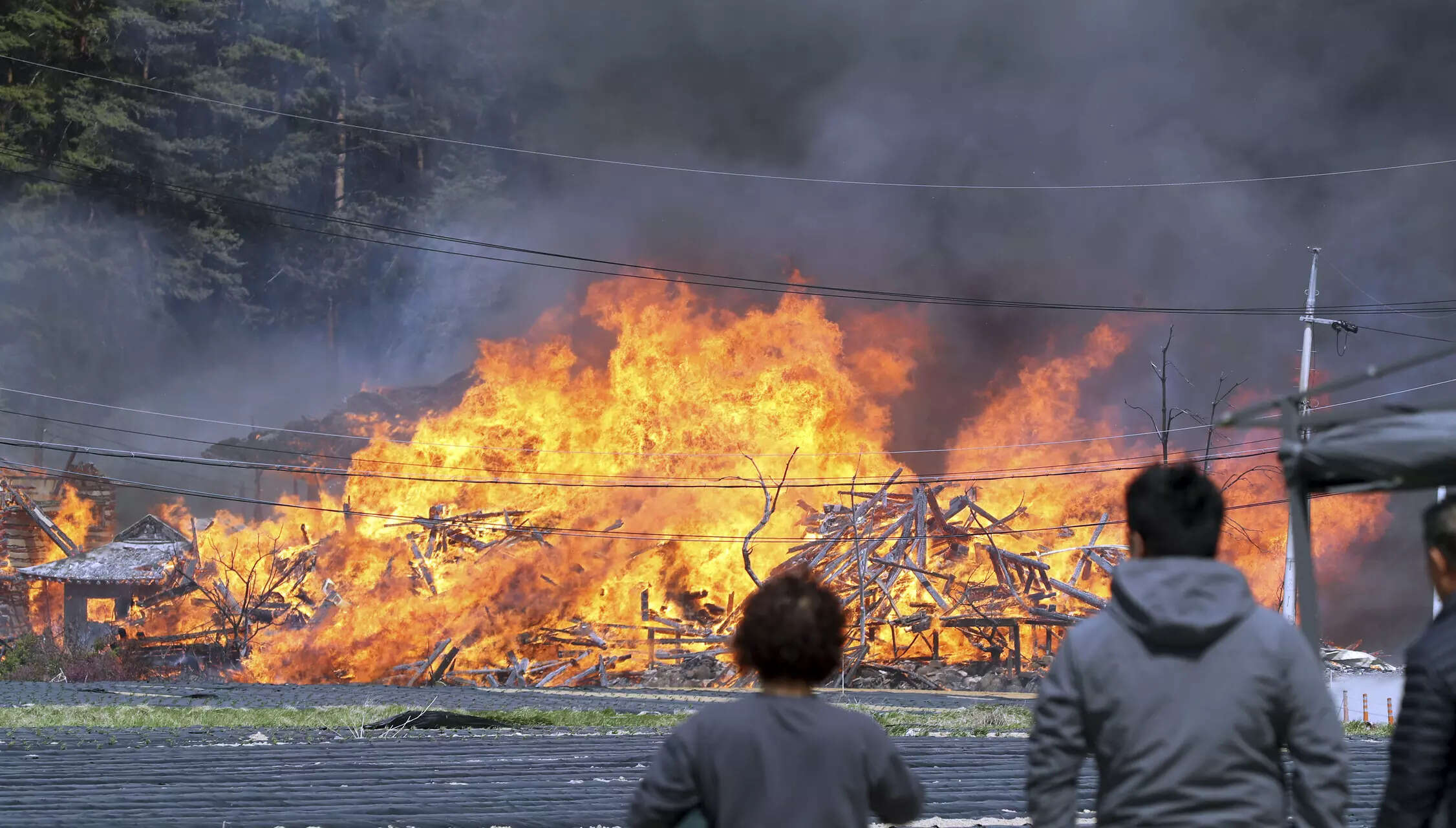 SEOUL: Around 300 people evacuated from their homes in South Korea's eastern coastal city Gangneung as strong winds and dry weather fanned a wildfire on Tuesday, officials said.
Firefighters were struggling to control the blaze which broke out around 8:30 a.m. local time (2330 GMT Monday) in Gangneung as water bombers were unable to take off due to windy conditions, officials said.
The flames had consumed more than 170 hectares (420 acres) of land and caused the evacuation of some 300 residents of the city of more than 200,000 people by 1 p.m., Gangwon Province Governor Kim Jin Tae said. No casualties were reported immediately.
The blaze appears to have started after high winds blew a tree over live overhead power cables, igniting flames, Kim said.
Photos and images circulating on social media showed fires razing forests and fields, and buildings engulfed in smoke.
South Korean President Yoon Suk Yeol ordered officials to mobilize all available resources to extinguish the fire as soon as possible and quickly evacuate nearby residents to minimize casualties, his office said.