Stephen A. Smith warns Zion Williamson, says he's 'raising suspicion' with his absence comments
Zion Williamson was on the sidelines once again to watch his New Orleans Pelicans teammates battle it out in the qualifying tournament.
"Zanos" sat out last season after fracturing his right foot in training camp. This year, Williamson suffered a hamstring injury and only played 22 games. He ended all hopes of a comeback when he told reporters he wasn't playing because he didn't feel like "Zion."
Before the Pelicans' game against the OKC Thunder, Stephen A. Smith said Williamson had to find a way to get back on the court.
•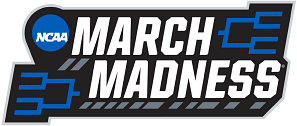 " This guy [Williamson] is a fantastic talent. … If he was in the lineup, we'd be talking a lot more about New Orleans and the kind of noise they can make in the Western Conference.
"He missed 169 games in his career and didn't play in 40% of his games. You can't make a statement like, 'When I feel like a Zion.' … He has to find a way to get back on the pitch. Period. Because it's starting to look bad and it's raising suspicion everywhere.
The Pelicans were confident Zion Williamson would return at some point this season after suffering a hamstring injury on Jan. 2 against the Philadelphia 76ers. Three weeks later, the team told reporters that Williamson was making steady progress, but did not give a timeline for his return.
On April 7, before the game against the New York Knicks, New Orleans Pelicans general manager David Griffin briefed the media on Williamson's status:
"Based on today, our best possible outcome would be that if everything lines up perfectly, maybe you're able to practice before a first round. Or maybe in a first round.
"But that's going to take more than one, isn't it?" It's really difficult. We may never get to that point either. If it's not a situation where those things line up and he feels what he needs to feel, we're not going to let him move on to the next phase.
Any flickering hopes of seeing Zion Williamson in the play-in tournament were extinguished by his statement.
"Physically I'm fine. Now it's just a matter of when I feel like Zion," he said.
"I can pretty much do anything, but it's just a matter of what level I was playing at before my hamstrings. I don't want to go out and be in my head and affect the team when I can just be on the touch to support them more, because I know myself. If I had to go there, I would be in my head. I would hesitate on certain moves and it could affect the game."
---
Zion Williamson's 5-year contract to start next season
On July 6, 2022, Zion Williamson signed a five-year, $194.3 million Designated Rookie contract extension. This will start at the start of next season. The deal could reach $231 million if he earns an All-NBA selection, which may not happen this season as he has only played 29 games.
When Williamson was available, he was easily one of the most unstoppable players in the NBA. He just hasn't been healthy long enough to contribute when it's important to the New Orleans Pelicans.
The much-discussed weight clause in Zion Williamson's extension won't affect him unless he's unimaginably waived by the Pelicans. If the basketball star and the team that drafted him end up going their separate ways, it means several things have gone wrong.
New Orleans has been incredibly competitive even without the two-time All-Star. They will remain fringe contenders, however, if Zion Williamson continues to struggle with injuries.
Edited by Michael Macasero