The Ashes: Ben Stokes wants 'fast, flat ground' as he promises England will attack Australia | Cricket News
Ben Stokes called for 'fast, flat ground' during the Ashes summer and promised there would be no change to England's aggressive approach as they seek to reclaim the urn from Australia.
Test captain Stokes has led an attacking-minded New England to 10 of 12 wins since taking over from Joe Root in the role last spring, with the 3-0 sweep in Pakistan in December, including his team scoring over 500 on the first day of the Rawalpindi test.
The 31-year-old wants Ashes surfaces that will allow his side – who last won a Test series against Australia in 2015 – to continue playing just as boldly.
He said Sky Sports Cricket Nasser Hussain: "We've been very clear with the outfield staff around England about what kind of wickets we want and they've been very responsive with us which is good.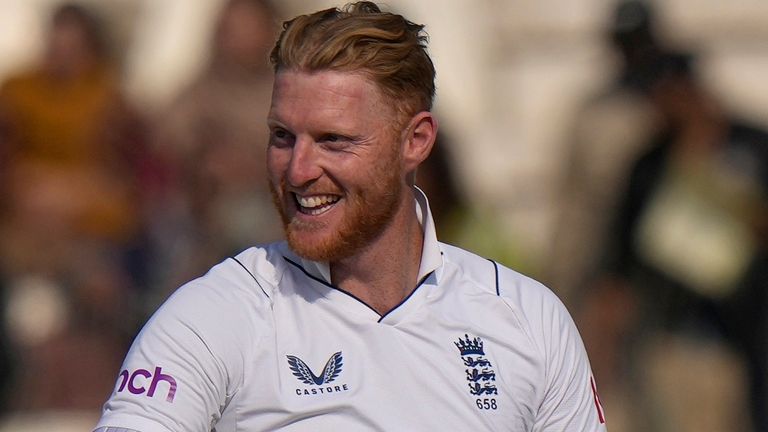 "We want fast, flat wickets. We want to get out there and score fast. I'm smiling because I can't wait to get there.
"Hold me back. Every game I play this summer will be to produce a result.
"I won't change anything just because it's the Ashes. I won't change anything or any situation because I'm not true to myself and what I did last year.
"There's no point in changing just because we're entering an Ashes series.
"Any player knows the Ashes is where everything speeds up a bit – the pressure, the exposure, all sorts of things – but we will continue to stick with what we do.
"If you anticipate negativity, it's inevitable that it will happen."
"Every captain wants someone who can go over 90 mph"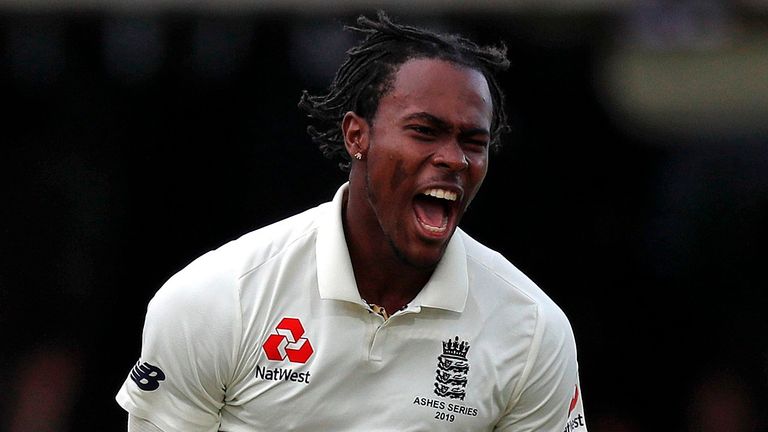 Stokes has been unable to bring on Jofra Archer during his tenure as Test captain so far, with the fast bowler sidelined by elbow and back injuries.
Archer's fitness continues to be monitored at the IPL, where he has only played in one of the Mumbai Indians' opening three games, but Stokes would like to have the designer's 90+ mph pace at its disposal during the Ashes.
"Having the option of someone who can go over 90mph is something every captain wants," said Stokes, Mark Wood and Olly Stone also offering him that skill.
"Test matches can be tough and grueling on the body and who knows what kind of conditions we might face match after match?
"We might feel like high-end pace is something we want throughout the series, we might feel like that's not what we need every game. But having some options is something I want."
England's all-time best wicket-taker James Anderson said it would be a big ask for his body to be able to play all five Ashes Tests

James Anderson, 40, and Stuart Broad, 36, will lead the bowling attack again this summer, with Stokes delighted with how the pair have embraced England's attacking mentality.
The captain said: "Jimmy and Stuart had been so protective of their economic rates, but now they've seen another side of it.
"Having these two with a 'go running' mentality is something that will do us good if Australia comes back to us."
Watch The Ashes live on Sky Sports from Friday June 16 as the opening test begins in Edgbaston. England's Test summer begins on Thursday June 1 with a four-day game against Ireland at Lord's.