What is the average annual savings of a minimum wage earner?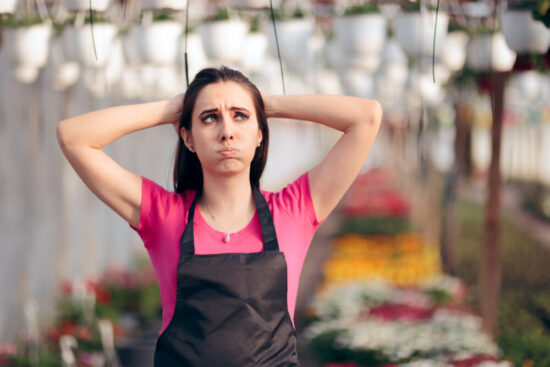 Many people worry about not saving enough for the future. Therefore, they are curious about the average annual savings rates of those with similar incomes, allowing them to compare their progress with that of others. While such comparisons can have downsides — like feelings of guilt for potentially being behind the curve — they can also motivate you to commit to putting money aside. If you're trying to figure out if you're keeping up, here's what you need to know about the average annual savings of a minimum wage earner.
What is the average annual savings of a minimum wage earner?
Technically, there isn't a single official number that shows the average annual savings of a minimum wage earner. This is primarily because minimum wage varies by state, and minimum wage earners can work part-time or full-time (with or without overtime). As a result, the group of people earning minimum wage is very diverse, making their average annual savings difficult to track.
However, there is plenty of data that shows how much people with different income levels typically have in savings. There is similar information about average account balances based on a person's level of education. Therefore, these numbers can provide insight into minimum wage earners, as those with lower income levels or less education are more likely to fill these roles.
There is also broader data on the average personal savings rate. These numbers are based on percentages and are usually associated with disposable income. Therefore, you can potentially extrapolate what this might mean for minimum wage earners.
Average personal savings rate
Based on September 2022 data, the average personal savings rate is 3.1% disposable income. Disposable income includes any money received after deducting taxes and other mandatory charges covered, essentially reflecting net income.
However, this does not mean that minimum wage earners save as much. Lower savings rates among those at or below the poverty line are calculated alongside high earners who may put large sums in savings accounts. As a result, those earning minimum wage may save far less, if at all.
Ultimately, this figure simply gives an idea of ​​how much a minimum income can save. If they set aside the average amount and work full-time at the federal minimum wage — which is currently $7.25 an hour — that would translate to a gross weekly wage (before deductions) of $290.
Once you remove 7.65% of FICA taxes, that reduces their net pay to about $268. Some employees may also have state taxes withheld, wage garnishments, health insurance payments, and similar mandatory deductions that further reduce this figure. However, if you use the $268 as a benchmark, a savings rate of 3.1% would work out to about $8.30 per week, or about $432 per year.
Savings account balances
Employees who earn the federal minimum wage and work full time have an annual rate of pay of $15,080. On this basis, the average savings account balance is $8,400 among those at that income level (including all those earning less than $20,000). However, the median balance is only $810, which means half of all people in this income group have less than that in savings.
Even if you look at the highest minimum wage in the country – which is currently $16.10 per hour in Washington DC – a full-time minimum wage worker would earn $33,488 per year. This puts them in the income range of $20,000 to $39,900 per year, where the average savings account balance is $11,260 and the median is $2,050.
While these numbers may give the impression that minimum-wage earners could have significant savings, the metrics don't say how long it took workers to reach these balances. Globally, 44.3% of minimum wage workers are between the ages of 16 and 24. However, 24.6% are between 25 and 34 years old, while 10.7% are between 35 and 44 years old. A startling 8.9% of minimum wage workers are between the ages of 45 and 54, 8.3% are between 55 and 64, and 3.1% are 65 or older.
In general, younger workers have had less time to save money, so their savings balances are often lower than their older counterparts on average. Therefore, younger minimum wage earners may have less savings than the average or median.
In addition, the figures do not take into account the savings made thanks to the money acquired outside of work. For example, some may have received an inheritance that allowed them to save money.
Therefore, these measurements are only part of the picture. However, they are still valuable.
How to save as a minimum wage earner
It is possible to increase the balance of a healthy savings account even if you earn minimum wage. If you want to make the road easier, start by setting a budget. With a formal spending plan, you can allocate income specifically to build your savings. This allows you to adopt the mindset of paying yourself first, avoiding setting aside money afterwards.
Tracking precisely where your money is going and focusing on controlling your spending as much as possible also makes a difference. Limit unnecessary expenses, such as dining out. Shop the sales and use coupons to get discounts on all the essentials. If necessary, find a roommate or similar accommodation to reduce housing expenses.
Asking for more hours at work if you're not currently full-time can also help. Similarly, full-time employees may seek overtime opportunities or volunteer for vacation (especially if there are vacation pay differentials) to supplement their earnings.
Otherwise, developing your skills is wise. Improving your abilities makes it easier for you to get raises or advance, allowing you to move from a minimum-wage job to a higher-paying job.
Are you surprised by the average annual savings of a minimum wage earner or do you think it makes sense based on their earnings? Do you have any advice that might help those earning minimum wage set aside more for the future or their financial goals? Share your opinion in the comments below.
Read more:
Get back to what you love! Dollardig.com is the most trusted cash back site on the web. Sign up, click, shop and get a full refund!
Tamila McDonald has worked as a financial advisor for the military for the past 13 years. She has taught personal finance courses on everything from credit to life insurance, as well as every other aspect of money management. Ms. McDonald is an AFCPE Certified Financial Advisor and has helped her clients achieve their short and long term financial goals.